Extending the Life of Used Cars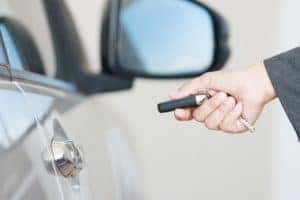 After you've spent some time shopping for used cars and find the perfect vehicle for you, you'll get to enjoy the excitement of being a car owner. While you'll of course want to enjoy every moment behind the wheel, you'll also want to do everything you can to extend the life of your car.
Well, when you have a team like the one here at Joseph Buick GMC, you'll have all the help you need to keep your car operating smoothly.
Routine Maintenance
Your best bet at getting the most miles from your car is keeping up to date with your service schedule. For example, keeping up with regular oil changes will prevent wear and help you to avoid needing repairs as often. Maintaining your vehicle also allows you to keep enjoying a smoother and more responsive driving experience.
Keep an Eye and Ear Out for Signs of Wear
One way to stay on top of any potential malfunctions is to look out for any warning lights that illuminate on your dashboard, such as your check engine light, and to address the issue right away. You should also pay attention to strange sounds, such as if you hear knocking from the engine or screeching from your brakes. If you wait to address these issues, they could become worse.
Choose OEM Parts
When you do end up needing repairs, it's important to resist the temptation to simply order cheaper replacement parts. You'll want to invest in genuine OEM parts that are designed to last and perform well in your car. Plus, OEM parts last longer and result in better performance, making them well worth it.
Schedule your service appointment at our Cincinnati Buick dealership today!