How to Prepare for a Buick Service Appointment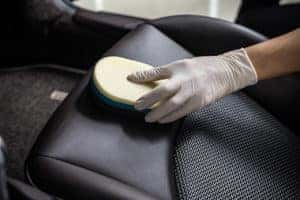 If you notice your vehicle isn't quite performing as it normally does, it's time to search for "Buick service near me." You'll have plenty of reasons to be excited when you choose Joseph Buick GMC.
Our team of certified technicians is ready to take care of anything you need for your car, including maintenance or repairs. Here's how you can prepare to get the most out of your appointment.
Check Your Service Schedule
The most important thing to do when it comes to keeping up with maintenance is to not fall behind on schedule.
Check your service schedule in your owner's manual and make your appointments accordingly so you don't fall behind on maintenance. Doing so could end up causing wear to your car's engine or other important systems.
Check for Recalls
As cars rack up miles, wear is sometimes inevitable. But other times, you may find that a part starts to malfunction or underperform even if your car is relatively new.
Most of the time, the explanation is that the part has a recall issued from GM. You can check online to look for any recall information and if it turns out that the part you're having problems with has been recalled, then your repairs will be covered by our Buick service team.
Explore Our Service Specials
Another fun aspect of our Cincinnati Buick dealership is that you can always find exciting service specials for both OEM Buick parts and routine maintenance. By exploring our service specials, you can save while you keep your car in great driving condition.
Now that you know how to prep before service, what's stopping you? Schedule your next service appointment with Joseph Buick GMC today!