Keeping Up with Your GMC Service Schedule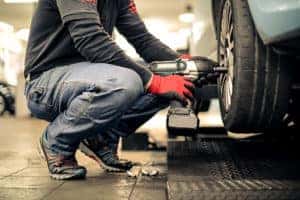 There's no special secret to extending the life of your car and keeping it running like new. Simply keep up with GMC service, and you can expect to get more out of your time behind the wheel.
For maintenance and repairs you can depend on, be sure to visit our team here at Joseph Buick GMC. Not only will we take great care of your vehicle, but we will also help keep you up to date on your car's service schedule.
GMC Scheduled Maintenance
Many GMC vehicles run on a similar maintenance schedule, but be sure to check your car's owner's manual to stay updated on service for your specific model year.
For new GMC vehicles, the first maintenance interval is 7,500 miles, which is when you should get an oil change. This interval is also when you should have your tires rotated and your brake pads checked. This service should be repeated every 7,500 miles on top of other maintenance when you reach larger mileage intervals.
Every 22,500 miles, you should have your in-cabin air filter changed to help keep your cabin fresh.
At 45,000 miles, you'll be repeating the aforementioned services along with getting your engine air filter replaced. If your GMC vehicle has four-wheel drive, this is also when you'll get a transfer case fluid change.
Our Service Center
Not only can you count on our team of certified GMC technicians to take good care of your car, but you can also enjoy our comfortable facilities while you wait. If you end up needing repairs, you can find the OEM GMC parts your car needs in second using our online order form.
We look forward to helping you get more out of your car. Schedule your service appointment at our Cincinnati GMC dealership today!