Order GMC Parts Online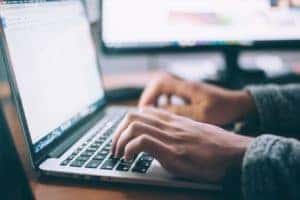 The best way to repair your GMC vehicle is to have our team install fresh OEM GMC parts into your car. Thankfully, it's easy to find the parts you need when you order through Joseph Buick GMC.
And our certified GMC technicians will go above and beyond to ensure your car's repairs are done quickly and carefully, so you can get back to enjoying your time in the driver's seat!
Ordering GMC Parts Online
We make it quick and simple to find the perfect part for your car repairs when you explore our website. Just head to our parts order form under our service & parts tab and fill out some information. You'll be asked to enter your name and contact information along with the make, model, year, and trim of your car. You'll also be asked which type of transmission your car has.
From here, just enter in all of the information you know about the part you want, including the part name and number if you know it. You can also leave a description of the part you need and we'll help you find just what you need.
Our Service Center
To enjoy a seamless car repair experience, hit the tab that reads "I would like installation with this part" and we'll get you scheduled at our GMC service center. You can count on our team to get your car back to you in better condition than ever with no delay.
Be sure to also check out our GMC service specials to see how you can save on maintenance and repairs for your car.
Order parts online and schedule your service appointment at our Cincinnati GMC service center today!