Reasons to Trade In at Joseph Buick GMC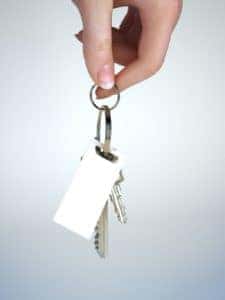 It's finally time to upgrade my driving experience and wave goodbye to my old car, which means it's time to put it up for sale, right? Not so fast. If you want to deal with far less stress and enjoy a smoother car-shopping experience, then you should consider completing a trade-in.
Our expert car dealers here at Joseph Buick GMC are ready to walk you through the process and make sure you get the best value for your car.
Why Should I Trade In
Simply put, you really can't beat the convenience of showing up to a car dealership with your current car, dropping it off, and driving home with your brand new car.
When you try to sell on your own, one of two things can happen. First, you'll either be stuck in a tight financial situation if you buy your new car before selling your old one. Or you'll be stuck without transportation if you sell your old car before you find the right car for you.
In the former situation, you may feel pressure to drastically reduce the price of your car to make a quick sale. And in the latter scenario, you might have to fork out extra cash to rent a car and might feel pressure to settle on a car that just isn't quite right for you.
When you trade in, you can avoid all of this and simply focus on the fun of car shopping!
How to Trade In
Trading in is quick and simple. You'll want to bring your car along with the title and owner's manual and let us know right away that you intend to trade. Then, you get to enjoy test driving sleek new cars while we finalize your car's trade-in value.
We'll reduce the price of your new car by the value of your trade, which will simplify your financing. Next, just drive home in your awesome new car!
Contact our Cincinnati GMC dealership today to learn more!