What Are My Options If I Want to Get Out of My Lease?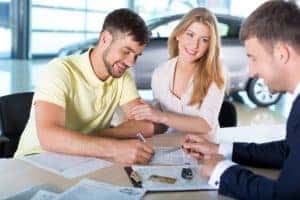 Starting a car lease is a smart way to drive a sleek new car you'll love while making low payments and enjoying more flexibility. And if you visit us here at Joseph Buick GMC to explore your lease options, you'll naturally be curious about whether it's possible or not to get out of a lease.
The answer to this question may surprise some drivers. There are, in fact, several ways to get out of a lease if you decide it's what's best for you. So, how does this work?
Negotiate at Our Finance Center
When you lease through our dealership, you can speak with our team at our GMC finance center about any potential financial hiccups you may be experiencing. If a financial emergency comes up that prevents you from making your payments, we can negotiate forbearance or deferment options to help you out.
Sell the Car
If you believe that what's best for you is to exit the lease altogether, you can use the early buyout provision that's likely in your lease agreement. This allows you to sell your vehicle to your dealership or to a private party and use the profits to cover your remaining balance.
Buy the Car
This is common for drivers who find they simply can't stay off the road. Most lease agreements include mileage caps that roughly equate to the average mileage most Americans put on their cars. But if you're prone to racking up more miles or simply decide buying is right for you, then this is a great option.
Trade-In the Car
This is a great option for drivers who are ready to upgrade their ride and decide that trading in their lease and using the money towards an upgraded lease or purchase is right for them.
Visit our Cincinnati GMC dealership today to learn more!