What Happens if You Don't Service Your Buick Car?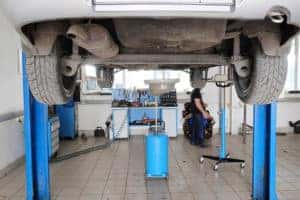 When you drive off in your new luxury car from our lot, you'll want to plan on making your way back to our dealership on a regular basis for Buick service. Not only is our team here at Joseph Buick GMC dedicated to helping you find the right vehicle, but we are also here to help you enjoy your driving experience as much as possible.
That's why our team of certified technicians is here for all of your repair and maintenance needs.
How Important is Routine Service?
Making regular visits to a certified Buick service center is the most important way to keep your car driving the way it's supposed to and to extend the life of your vehicle.
Each item on your maintenance schedule will help prevent wear while boosting your car's performance. One important piece of maintenance is getting your oil changed. If you skip out on oil changes, the friction in your engine can build quickly, resulting in worn-down parts, poor efficiency, and sluggish acceleration.
This effect applies to other services as well. For example, if you skip out on replacing your car's brake fluid, your brakes can overheat and sometimes provide inadequate stopping power when you need it most.
While you might be tempted to skip maintenance to save time and money, doing so will ultimately result in needing more costly repairs and unnecessary stress.
Our Service Center
When you visit our Cincinnati Buick dealership for maintenance, our team will take a close look at multiple points on your car to ensure your vehicle is in good condition. We'll also fill your tires up to the recommended air pressure to help keep your car riding smoothly.
You can also always trust our team to get to the bottom of any issues like check engine lights, noisy brakes, or any other concerns. Schedule your service appointment with us today!