What's the Difference Between a Lease and a Loan?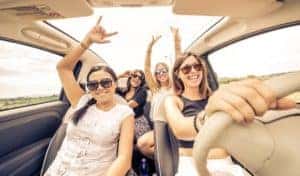 At some dealerships, you may be left in the dark about the benefits of signing a lease versus taking out a loan to buy a car. But when you choose Joseph Buick GMC, you'll get expert guidance from our finance team. That way, you can focus on finding the right car for you without any stress weighing you down.
So, how do you know if you should lease or buy?
Benefits of Leasing
Leasing is a financing option where you don't actually have to pay for the whole cost of the car. Instead, you'll simply make a low down payment. However, you'll have to make monthly payments over the term of the lease, which is typically 24 to 36 months.
This option is great for drivers who aren't sure if they're ready to buy but still want to enjoy all of the features of a new car. You'll make significantly lower payments compared to buying while getting all of the benefits of driving a new car.
And when you lease a used car, your payments will be even lower. You also won't have to go through the hassle of selling your car once you're done with it. When your lease is over, you can drop it off at any authorized Buick or GMC dealership.
Benefits of Buying
Taking out a loan to buy a car is the way to go if you want to be the rightful owner of your vehicle and build equity in it. While your payments will be higher, you won't have to make any payments once your loan is paid off. Plus, buying a car means you won't be subject to mileage caps or restrictions on aftermarket alterations.
To learn more about leasing or taking out a loan, contact our Cincinnati Buick dealership today!