When to Search for New Tires for Sale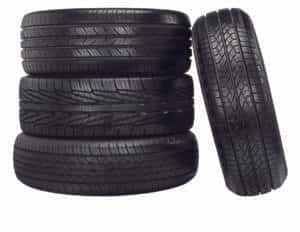 When your tires start to wear down, you'll want to quickly find the right new tires for sale to ensure you can get the most out of your driving experience. And to enjoy a smooth tire-shopping journey with the help of friendly car experts, be sure to choose Joseph Buick GMC.
Not only can we help you find the right tires for your car, but we can also help you keep an eye out for signs you need new tires.
1. Sliding When Turning or Stopping
The purpose of your tires is to give your car confident grip wherever you go. So if you notice that your car isn't able to maintain grip in situations where it normally does, it could be a sign that your tires aren't able to perform their most basic function.
2. Rough Ride
The other essential function of your tires is to help keep your ride smooth and quiet. So if you notice your ride feeling rougher than normal over familiar roads, it could be a sign that your tires are struggling to keep enough air.
3. Cracked Rubber
In order for your tires to have any grip on the road, they need to maintain some softness. If they dry out to the point where you can see some cracks, it's a clear sign your tires are getting too old.
4. Bubbles
Another sign your tires are aging is if you spot any bubbles forming, which indicates that the rubber is breaking down in some spots.
5. Low Tire Tread
The old penny test is a good way to see if your tire tread can no longer supply your car with enough grip. If you stick a penny headfirst into the tire tread and can still see the very top of Lincoln's head, then your tire tread is too low.
Visit our GMC dealership in Cincinnati today to find the right tires for your car!