Why You Should Finance Buick Parts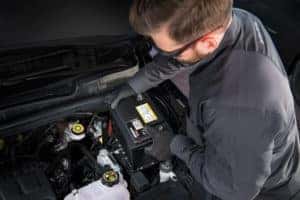 While it's far more than just the sum of the parts that make it, a Buick car needs to have the right Buick parts to deliver a memorable driving experience every time. And here at Joseph Buick GMC, you can expect to have an easy time searching for the right parts for your repairs.
We also make it easy to pay for repairs and your new parts by offering Buick parts financing.
Why Choose OEM Parts?
While you may initially look for the cheapest parts you can find for your repairs in order to save money, you'll be far better off choosing genuine OEM Buick parts. You see, OEM parts (short for original equipment manufacturer) are made by GM, which means they're made by the same people who made your car. Other third-party companies create parts that simply try to mimic the performance of the original part.
Not only will OEM parts perform better, but you can expect them to last longer. This is evidenced by the fact that OEM parts also tend to be covered under warranty, which isn't true of non-OEM parts.
Financing Buick Parts
Yet another reason to choose the real deal instead of imitation parts is that you can finance OEM Buick parts. This isn't always the case with outside companies, and our finance team knows how to work with lenders to give you more favorable interest rates.
Since your repairs can easily be made more affordable through financing, you really have no reason not to choose genuine OEM parts. And when you take the wheel and experience your restored driving experience, you'll be glad you made that choice.
Schedule your service appointment at our Cincinnati Buick dealership today!